Great car hire deals.
Check now our offers and you may find very good deals to meet your high expectations.
Car Rental Customer Reviews!
We are leading cheap rent a car agency with over 100,000 Happy Customers.
Our agency was "born" in 2006 keeping our investors vision "
fits all your driving needs
". Since then, the rent a car services has been provided in a professional way and we served more than 100.000 customers with cheap rent a car deals in our most important cities like: Bucharest, Otopeni, Iasi, Bacau, Suceava, Vaslui, Botosani, Piatra Neamt, Cluj-Napoca. Our fleet includes exclusive cars for rent and also cheap and small cars.

Special low rates on car booking
All our rates are based on the renting season, on the number of days where discounts up to 30% may apply and on special discounts for different cars based on the availability.

Manage your booking online
All bookings made through our system are manageable online via our internal Booking Management Platform.
Dedicated customer support
From the time you booked and confirmed a car, a special phone number will be given to you and one of our consultants will be in position to respond at all your questions.

You are guaranteed a car
We want you not to worry about the vehicle when you are planning your journey and to pay attention to other things which makes your journey unforgettable.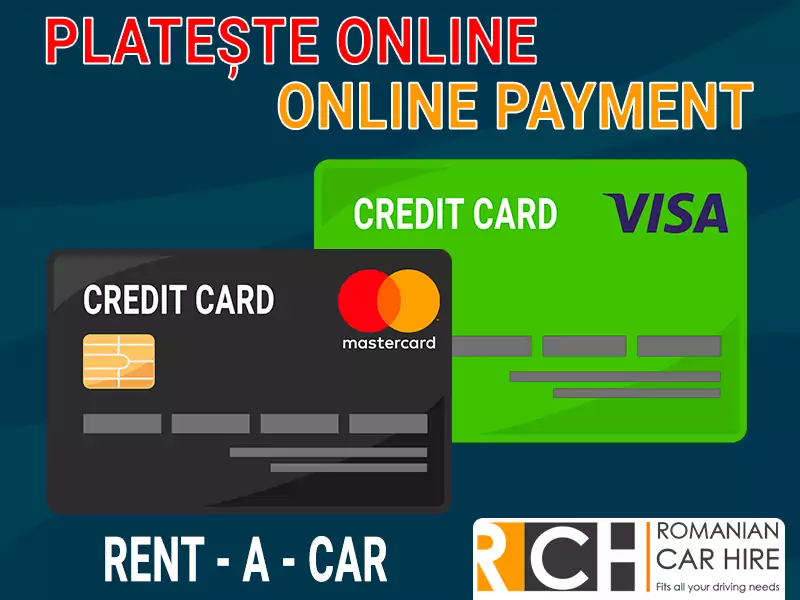 Online Payments for our services
Starting with Oct 29, 2021, our car rental services can be paid online, using your VISA or Mastercard credit or debit cards. The warranty / deposit will still continue to be deposited in cash.

In order to be able to pay online, after your booking is confirmed, the confirmation email will contain a button to pay. Once it is pressed, the manage booking area will be loaded and you can choose to pay the left amount to be paid for your booking.

After the booking is successfully paid, an invoice is raised for each payment and refund. A copy of the invoice will be automatically sent to your inbox.

We will still continue to apply the cash / Revolut or wire transfer payment at pick-up.
Our Cars are fully Disinfected after every customer!
Due to the current conditions and in order to keep all our customers and staff on the safe side, we are the first car rental company who decides to fully disinfect the rented cars for and after every single customer.
The solutions from above are the used one and are at a dentistry cleaning grade with fast action. The spray solution is applied on all the interior and on spaces which needs more attention the disinfecting wipes are used as well.
The selected solutions are green, does not damage the cars, plastic, metal and are produced in Austria and USA.
Please remember, we are doing the maximum we can do to keep every single customer and our staff on the safe side!